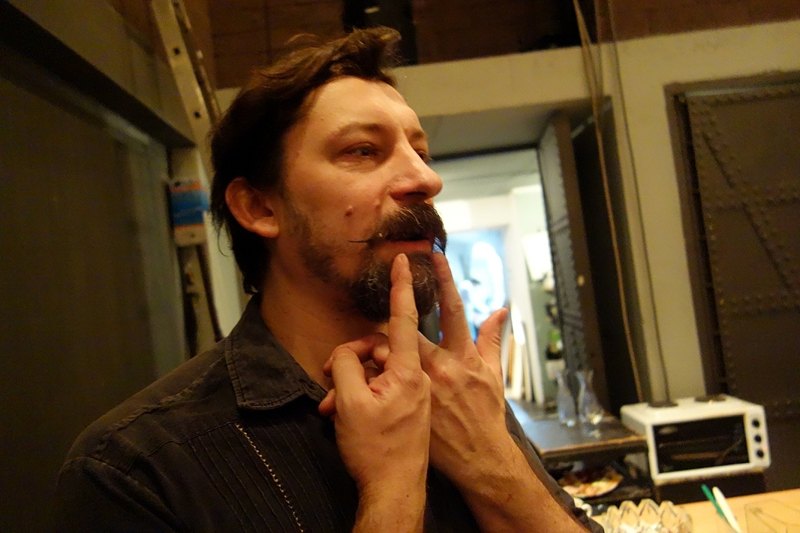 Tomáš Procházka (1973)
After attending the Secondary School of Mechanical and Traffic Engineering, Procházka studied at DAMU, where he graduated in 1996 from the Department of Alternative and Puppet Theatre. He has participated in various experimental theatre projects, often as a technician, musician, audio engineer, and actor all in one (with Russian Derevo ensemble, the Forman Brothers Theatre, Japanese butoh master Min Tanaka, and the Netherlands' Grifftheater).
A member of the Buchty a Loutky (Cakes and Puppets) ensemble since 1999, Procházka has directed three of the group's performances (Gilgamesh, The Hound of the Baskerville, and Kabaret KaKa) and has performed in most others.
In 1998, Procházka founded the band B4, with whom he released five self-financed CDs. In 2005, he founded the Handa Gote Research & Development theatre ensemble. He has participated in all of the ensemble's performances, acted as dramaturgist for the Still-Life Festival in 2009, and has also contributed to several exhibitions.
As a musician and sound designer, Procházka works with various dance and movement-based ensembles, including Vertedance, Nanohách, and Stage Code. He has also composed the music for several films (Chcípáci, Pohyby tance, Cinémensonge/film-lež, Sedmnáct).
As a musician, he also performs with Gurun Gurun and Radio Royal, and appears solo under the name Federsel. He is the dramaturgist for the Wakushoppu music series.
He also contributes to the sound documentation project Favourite Sounds of Prague.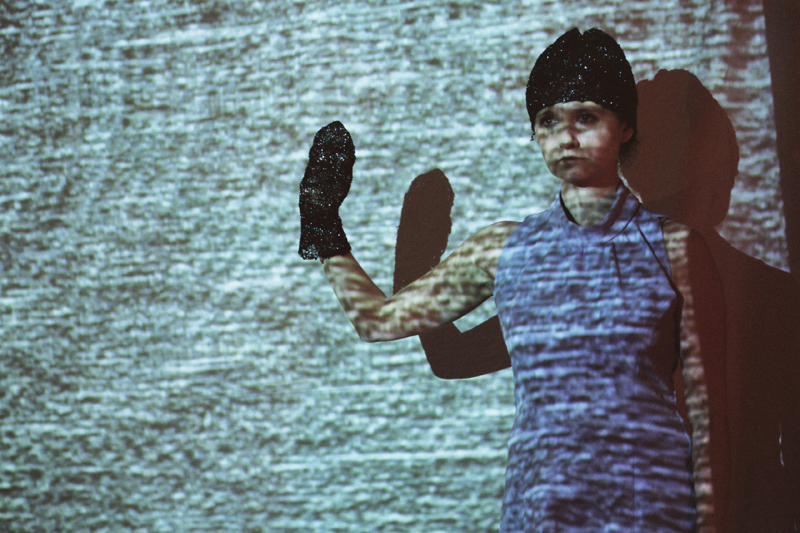 Veronika Švábová (1974)
Graduated from the Duncan Centre Conservatory in Prague in 1997. Following a study exchange at New York University in 1997, she studied dance sciences at HAMU, from which she graduated in 2004. As a dancer, she has appeared in numerous performances (Simone Sandro- ni's Strappi Stuzzicanti, Jan Beneš's Unfit for Habitation) and has also created her own choreographies (Obse- ssión, From Beginning to End, Mama Luna) She has collaborated with the Forman Brothers'Theatre since 2000 (Crimson Sails, 2000), and did the choreography for the National Theatre production of Philip Glass's opera Beauty and the Beast (2003) and The Klapzub Eleven (2005) at Divadlo Minor, all under the direction of Petr Forman. In 2004-08, she was a guest performer with the Krepsko theatre ensemble. She also worked as a guest choreographer at the National Theatre in Prague on the Giuseppe Verdi's Requiem (2003) and Francesco Cilea's Adriana Lecouvreur (2004), both directed by Jiří Nekvasil. For the Klicpera Theatre in Hradec Králové, she collaborated on director David Drábek's staging of R.U.R. In 2005, she did the choreography for the Nanohách dance ensemble's Softly. In 2005, Švábová joined with musician and sound designer Tomáš Procházka to found Handa Gote Research & Development. She has contributed to most of the ensemble's performances as both choreographer and performer.
In 2007, she created the choreography for the Forman brothers' production of the jazz opera A Well-Paid Walk at the National Theatre (directed by Miloš Forman). That same year, she co-wrote and choreographed the Forman Brothers'Theatre's Obludárium, which won the 2009 Alfréd Radok Award for Performance of the Year. Since 2009, she has created the choreographies for the opera-ballet adaptations Poor Rusalka Goes Pale, Enchantia, and Un beau matin, Aladin.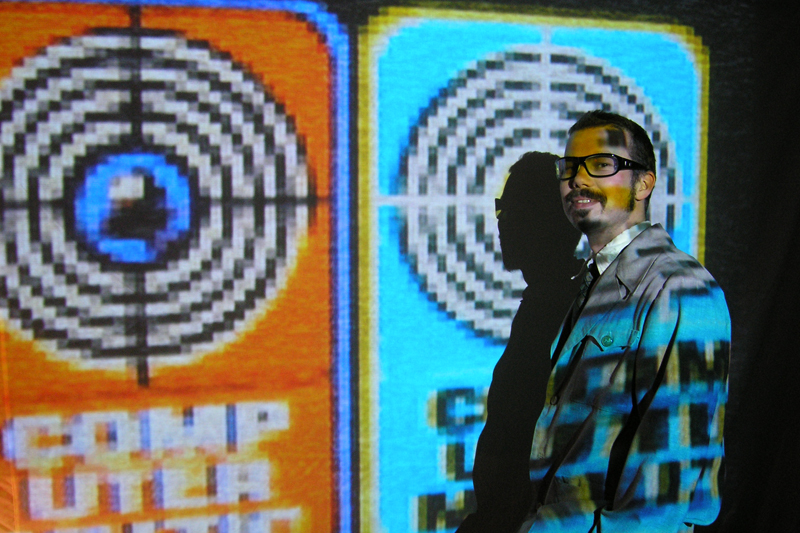 Jakub Hybler (1974)
An enthusiastic "amphibious" jack-of-all-trades; an engineer and programmer who works for numerous theatre projects in the Czech Republic and abroad; an idiosyncratic artist and inventor capable of sharing his knowledge and talent with others through workshops in the area of physical computing and lighting design. As a systems designer and software developer, he has contributed to creating technical designs for artists throughout Europe.
Hybler is a founding member of Handa Gote. He is currently active at the Czech Technical University's Institute of Intermedia (IIM), and is completing his doctoral studies at FAMU.
Jan Dőrner (1975)
Theatre artist, amateur filmmaker, lighting designer, scenographer, and occasional actor. He studied at the Institute for Educational Fundamentals, worked as an assistant film set designer, as head of production and graphic artist at an advertising agency, and now works full-time in lighting design and theatre in general. He has collaborated on projects for MATAPA, Nanohách, Carmen and La Traviata in Besseto, Opera Seoul, the Central Bohemian Theatre in Kladno, The Nutcracker at the Karlín Music Theatre (stage and lighting design), the Kolouchův sen ensemble, and more.
Dörner has also shot several short films and has created dozens of his own theatre projects.
He is the co-founder (2005) of the popular monthly hit parade of dance and movement theatre Homework out of Diligence (Duncan Centre, Nosticovo divadlo, Divadlo v Řeznické, Alfred ve dvoře).
In his theatre work, Dörner aims for a combination of antiquated machines with modern technology while endeavoring for an unconventional lighting design and reshaping junk, scrap metal and leftover electronics into unconventional spotlights.
He is a member of Handa Gote and Wariot Ideal.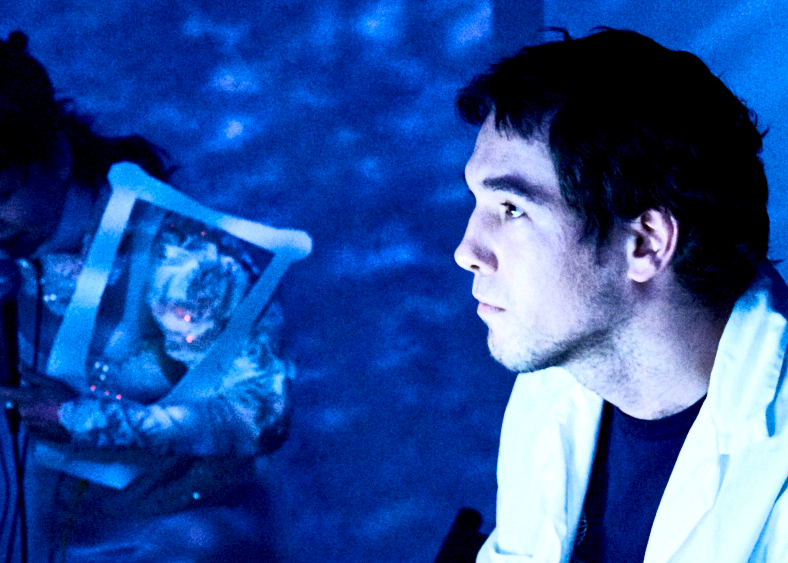 Jonáš Svatoš (1987)
Programmer, hacker, graduate of Center for audiovisual studies at FAMU in Prague. Originally a system engineer, he acts as a Head of Digital Laboratory at Národní Filmový Archiv, Prague.
He participates on experimental theater performances, either as a creator of software systems and electronic devices, or as author of visuals, mainly whitin the theater group Handa Gote research and development.
He works with generative visuals and algorythmic musical composition, recently as programmer-musician in the live-coding body "k-o-l-e-k-t-i-v". He expresses himself trough medium of film as amateur filmmaker and photographer working in collaborative Do-It-Yourself film laboratory "LABO DOBLE". In the past, he participated as a VJ in music project MANDALA sound-system.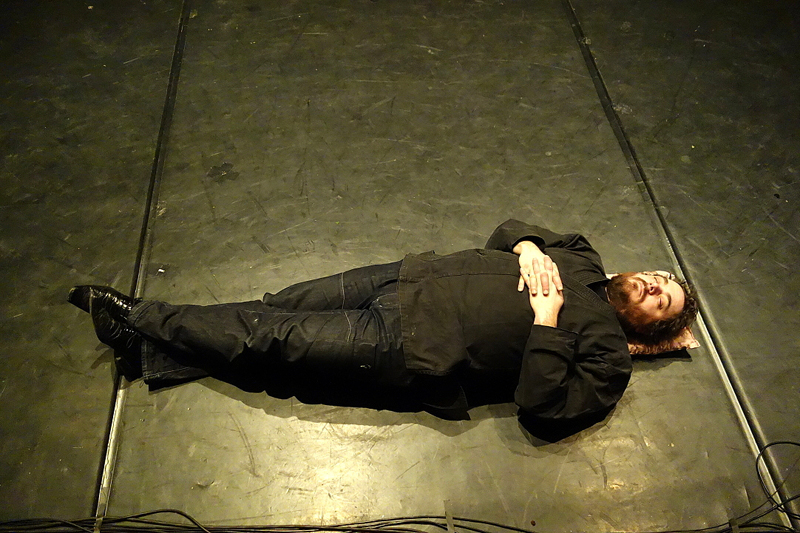 Robert Smolík (1977)
Artist with an exceptionally broad range of interests. He studied scenography at DAMU's Department of Alternative and Puppet Theatre, where he has been a lecturer since 2004. Since 2011, he has headed the department's scenography division.
In addition to scenography, Smolík also designs puppets and mechanical objects. As a scenographer, he has worked with various professional puppet theatres (Lampion, Minor, Naivní divadlo Liberec) and independent ensembles, and has created his own original productions. He has done scenographic work for theatres in the Czech Republic, Poland, Slovenia, and Canada.
For the past seven years, Smolík's "theatrical" work has been focused on his collaborative efforts with the Buchty a loutky (Bread and Puppets) ensemble, and primarily on research and development for Handa Gote. He is also active as an artist in his hometown of Jičín, where he helps design exhibitions at the local Museum of Games and also helped to create "Zahrada pod Koštofránkem" – a place for cultural events and encounters in his own garden in the town center.
His most recently exhibition design for the Jičín Museum of Games was "Hůl do vody ponořená, zdá se býti nalomená" (2004). He also works with the Town of Jičín on the "Valdštejn's Jičín" program, collaborates with the Mariánská zahrada association, the Regional Museum and Gallery, and the Liberec Zoo. He has worked on scenographic exhibitions in the Czech Republic and Israel.